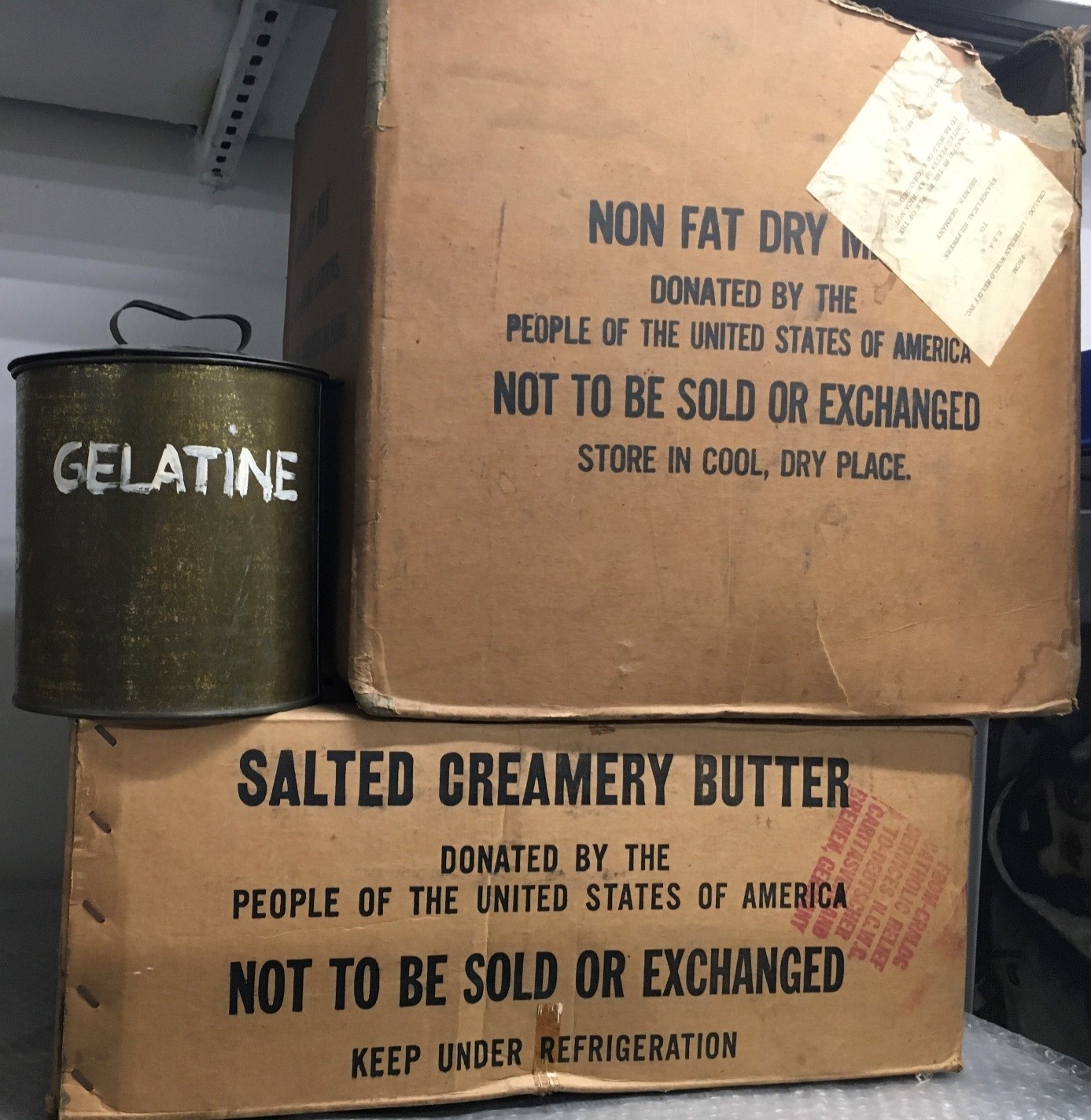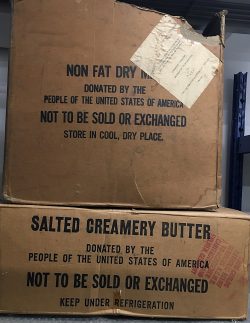 Das "CARE-Paket" ist zum Symbol geworden für die Hilfe, die den Deutschen nach 1945 aus dem Ausland zuteilwurde. CARE bedeutet "Cooperative for American Remittances to Europe".
In den ersten Jahren nach dem Krieg war die Ernährungslage in Deutschland dramatisch. Hunger und Auszehrung grassierten überall. Als Strafmaßnahme war von den Alliierten das Verbot verhängt worden, Hilfslieferungen in das besetzte Deutschland zu senden. Doch schon bald betrachteten die Westmächte die leibliche Versorgung der Bevölkerung als Voraussetzung für einen geordneten demokratischen Neuanfang. Deshalb wurde das Verbot im Dezember 1945 aufgehoben.
Vor allem aus den USA kamen Pakete mit hochwertigen Nahrungsmitteln wie Fleisch, Fett, Zucker, Mehl, Reis, Ei- und Milchpulver. Das Evangelische Hilfswerk übernahm in Deutschland die Vermittlung eines großen Teils der Hilfsgüter. Als kirchliche Einrichtung verfügte es über einen Vertrauensvorschuss bei den Besatzungsmächten und verstand es zudem, seine ökumenischen Verbindungen in aller Welt zu nutzen. In Württemberg konnte das Evangelische Hilfswerk über ihre Verteilerstellen bis 1955 rund 4,5 Tonnen Hilfsgüter plus nahezu 65.000 Spendenpakete aus dem Ausland verteilen.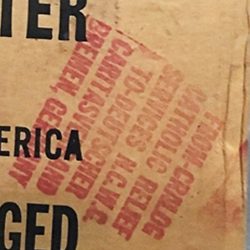 CRALOG – Spenden der Partnerkirchen in Übersee
Ein erheblicher Teil der Spenden, die das Hilfswerk aus dem Ausland erhielt, war den amerikanischen Partnerkirchen und den Mutterkirchen der deutschen Freikirchen zu verdanken. Die beiden hier gezeigten Pakete stammen von der CRALOG, der Dachorganisation der Hilfswerke der amerikanischen Kirchen. CRALOG heißt "Council of Relief Agencies Licensed to Operate in Germany" (Rat der zur Arbeit in Deutschland zugelassenen Hilfsorganisationen). Eines der Pakete war vom "Lutheran World Relief Inc." an das Evangelische Hilfswerk, das andere Paket vom "Catholic Relief Services N.C.W.C." an den Caritasverband per Schiff nach Bremen gesandt worden. Im Gegensatz zu CARE ließ CRALOG seine Hilfssendungen ausschließlich durch die deutschen Wohlfahrtsverbände verteilen. Aufgrund dieser nur indirekten Beziehung zur deutschen Bevölkerung erlangte CRALOG im Bewusstsein der Menschen nicht die symbolische Bedeutung wie die CARE-Pakete, obwohl über CRALOG deutlich mehr Hilfsgüter verteilt wurden als durch CARE.
Die beiden leeren Hilfsgüter-Kartons überdauerten in württembergischen Pfarrhäusern, die als Verteilungsstellen des Evangelischen Hilfswerks fungiert hatten. In den Jahren 1994 und 2000 kamen sie mit Aktenlieferungen in die Museale Sammlung des Landeskirchlichen Archivs.
Um die Lebensmittel- und Bekleidungsspenden sachgemäß aufzunehmen, musste das Evangelische Hilfswerk geeignete Zentrallager einrichten. Von dort aus wurden die Hilfsgüter mit LKWs in die Bezirksstellen, in Heime und Anstalten gebracht.